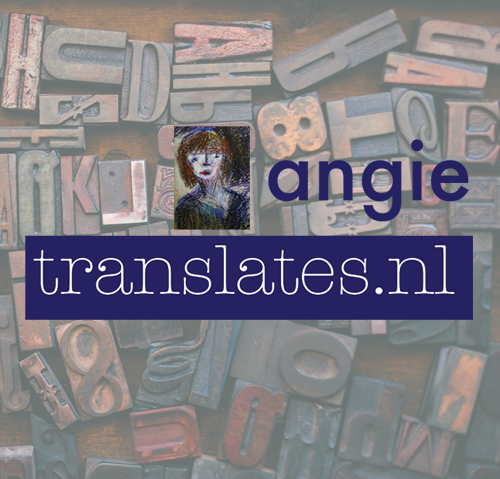 Professional Translations, Subtitling & Editing Services: Dutch-English

I help writers, artists, small business owners, entrepreneurs and video makers whose limited reach is holding them back. Unlike translation agencies, I offer personal involvement, passion, flexibility and commitment, not to mention years of experience, to produce the translation, edit or subtitling they need to get their product out there to the big wide world and grow their business. This frees them up to follow their passion, feel happier and to get the recognition they deserve.
Fast-Optimised Work
I work meticulously and fast within a reasonable time (of course!) producing high quality translations and subtitling with consistency in terminology use and numbers, formatting, and other categories.
Linguistic Excellence
Translation goes far beyond being able to see it and say it in another language. I keep up-to-date on English and Dutch language changes, uses, nuances and cultural differences, providing a seamless and natural-sounding translation or subtitling so readers feel the text was originally written in that language.
Experience & Punctuality
I have over 30 years of work experience in subtitling for renowned film producers, 7 years as a freelance translator, and work in respect of reasonable deadlines, because I understand the impact it can have on your business activities and your clients.
Angie Translates can help you to:
Grow your business
Build an international client base
Delight your expat clients
Give your book global appeal
Expand your network on LinkedIn
Angie will give you individual attention and a quality translation tailored to your needs.
Works with you to avoid misinterpretation.
Doesn't promise what she can't deliver.
Angie Translates will:
Correct the Dunglish
Spot any inconsistencies
Get rid of the typos
Check the punctuation
All of this done by a native English speaker, making your text sound credible, smooth and natural.
Angie Translates will:
Subtitle your video in English whether it's:
A movie
Instructional film
Advert
Angie has a background in cinema film subtitling at Titra Film Lab, whose clients included the likes of Warner Bros, UPI and Buena Vista, as well as tiny, self-financed operations. So you're in safe hands here.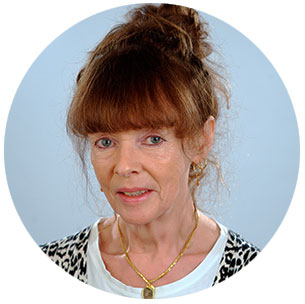 Angie Sullivan
"The show must go on". That was the unspoken motto at Titra Film Lab. Working for them taught me all about cinema film subtitling. Accuracy and meeting deadlines were the order of the day.
Since launching Angie Translates, I have expanded my knowledge base and gained invaluable experience, partly due to the sheer diversity of the assignments. These range from educational text on art and culture, travel guides, informational/educational text for websites and magazines, house rules, terms and conditions, newsletters for unregistered migrants, text for history books and guide books for art exhibitions to subtitling a TV series and a film, both of which were littered with street slang.
I am a perennial learner and a true believer there is always more to learn. I am convinced of the need to stay up to date in the industry to be able to continue to offer my clients the best service in terms of quality, speed and accuracy and regularly attend language & technology related courses, which helps me keep up with current trends in language and culture.
Don't take my word for it. Here's what my clients say
We are an educational publisher that develops methodology for teaching classical languages and artistic disciplines. One of our school books needed to be urgently translated into English, for use at the TTO-schools (Dual Language Education) in the Netherlands. Angie took on a substantial section of this translation. Her flexible approach, which allowed her to fit this translation in at short notice between other assignments, was much appreciated. Our communication was pleasant, she had a good grasp of the terminology in the text and was punctual. The book was ready for the new school year, thanks in part to Angie!
Asterisk* supplies book translations, including redaction and production, on behalf of publishers. Normally we deal with translations from foreign languages to Dutch, but sometimes we provide translations from Dutch to a foreign language. We have commissioned Angie to translate various books from Dutch to English and we are very satisfied with her work. She is highly competent and conscientious; even when the deadline is tight, which is usually the case with book productions, she always delivers on time. We wholeheartedly recommend her.
We were designing a new website for our dental practice and we wanted to comply with requests from our many expat clients, so we needed the website translated into English. We asked for Angie's help to achieve this.
Angie translated the website for us accurately and swiftly, despite the many technical terms. She delivered everything on schedule and was readily available for additions and minor changes. We are very happy with the result and plan to use her services in the future!
When we write informative or educational text for people living with HIV, we are very careful with our use of language. For example, in the Netherlands we use the term transmitting rather than infecting. We don't normally talk about HIV patients, but people living with HIV. There are 1,001 linguistic sensibilities. Angie translates these Dutch texts perfectly, while paying attention to these sensibilities. In addition, she informs us discreetly of any mistakes she spots in the Dutch text. That is a bonus!
Sense.info is the sexual health website for young people in the Netherlands. In 2018 Angie translated a major part of our website into English, as well as subtitling our videos. She is an absolute pleasure to work with. She works fast, delivers on time and is flexible. Angie has a good grasp of the tone of voice, which is important for our target group and our subject matter. Our editor-in-chief has an easy job with Angie's work. We would definitely recommend Angie to others looking for a translator.
Angie Sullivan translated my novel Vogeljongen into English. The collaboration worked seamlessly. We discussed any uncertainties every couple of weeks. Sullivan's work is precise. You notice straight away she is passionate about her work and does her utmost to achieve the best result. She made sure the nuances were not lost. You lose something in a translation, here and there you gain something too. She even managed to find a small inconsistency in the story. The greatest compliment given to the final version came from Graham Swift, winner of the English Man Booker Prize. "At no time did I feel I was reading a translation."
A while ago, I decided to give my website a complete overhaul. It was outdated and no longer fit for purpose. My list of international contacts was growing, so it had to be bilingual. I am a photographer so my website is full of technical terms. I found Angie through friends and was pleasantly surprised by her professionalism. Together we discussed any points of query and I was delighted to see how she tackled the assignment with diligence and speed. Even in English, it still sounds like my site, with all the technical terms and nuances translated well. I recommend her wholeheartedly.
Address:
Van Beuningenstraat 108C,
Amsterdam
Phone:
06 45038011
Email:
info@angietranslates.nl